Adjustable Cooler Brackets
for straight tongue trailers
Powder coat black.
Fits all 2" square trailer tongue...
Includes two Z brackets, powder coat black...
Two U bolts, 1/4 thread...
Four flat washers, lock washers and 14" nuts...
Photo below is the brackets...
These are Powder Coat Black Paint... Baked on Paint...
Paint will not chip off, like just painted black on steel, like others sell...

16 Gauge steel...

Included is the 2 U bolts, nuts and washers for securing...

Adjustable to fit any size cooler...

Secure cooler with 3 customer supplied bungees...

Holes provided, 3 on each side, top for securing cooler...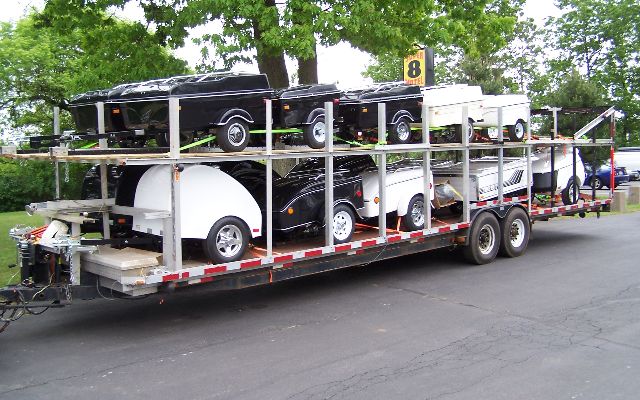 ..
Customer provides cooler...
Trailer p

rices and options 3rd menu button down on right..

.
Thank You and see you on the next page...
Karen & Fred Burger...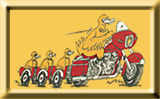 Fred's trailers Llc

By Appointment Only at my business...

30 Highland Road We accept: Discover, Visa, Master Card, AmEx
Ulster Park, NY 12487 Pay-Pal and Apple Transfer Funds, Cash, Personal Checks,

845-339-3390 Business

Bank Checks, must clear first. No money orders or travelers checks.

914-388-3338 Cell ~ Text

Charge card Orders add 3% service fee over $300.00

e-mail fred@fredstrailers.com Need a brokerage company for any trailer shipped outside the USA.

By Appointment Only

.

we ship anywhere. {USA, Canada, Australia, Sweden and Norway}
We camp also 39 Years in Business
We're not the best because we're the oldest. We're the oldest because we're the best. For this I Thank You.

Pay-Pal Transfer of funds by e-mail plus 3%