Includes:
Cooler Rack. Inside measurement 10 1/4'' x 18''

Cooler, 25 Quart.

Cooler Cover.

4 Bungie Cords
This is a unique new product which can be used either on the tongue
of your trailer or on the hitch of your vehicle (without the trailer).
NOTE: Need Optional Hitch Insert and Hitch Pin to use alone on the Bike...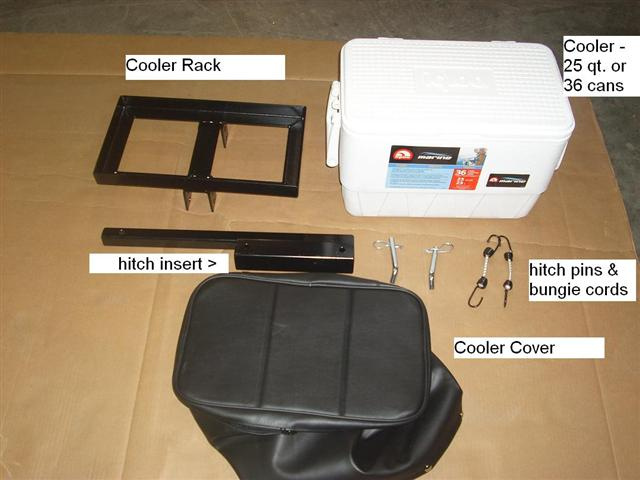 Items are available separately or as the entire combination for
$219.00 Cooler Rack Kit saves $$
Cooler Rack - $79
Cooler - $55
Cooler Cover - $89
Bungie Cords - $2 each, need two.
Optional:
IS NOT part of the above combination.
Trailer p
rices and options 3rd menu button down on right..
.
Thank You and see you on the next page...
Karen & Fred Burger...